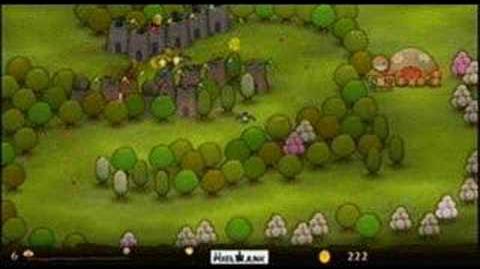 Easy 1, "The Waves Begin", is the first real stage that one can play on Tiki Island. The path takes the rough shape of the letter "S".
Basic strategy
Edit
Given that this is the first level of the game, the level is very easy to beat. Make sure you have at least one anti-air tower, upgraded to at least red, and plenty of cannons. Given the beginner-friendly layout of the map, tower placement isn't too important, so just place the towers wherever they can hit the monsters.
Description of each wave.
Ad blocker interference detected!
Wikia is a free-to-use site that makes money from advertising. We have a modified experience for viewers using ad blockers

Wikia is not accessible if you've made further modifications. Remove the custom ad blocker rule(s) and the page will load as expected.